'Gauge Glass'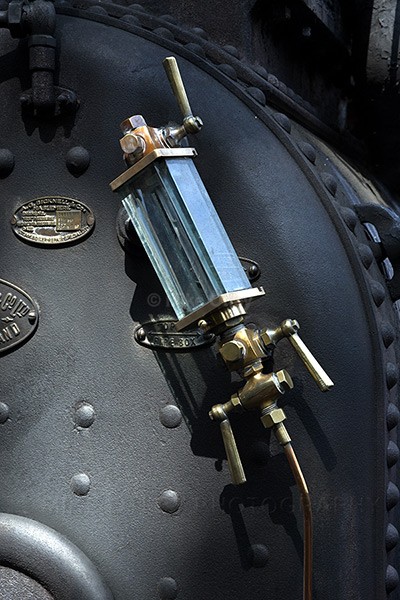 Awarded 'Readers Choice' at 'ePHOTOzine'. See my
weblinks
page for more information.
One of a pair on the front of a steam engine built at the turn of the 19th and 20th Centuries. It is still active and used 7 days a week at a Steam Fair.
For optimum viewing, calibrate your monitor to see all 16 shades from pure black to pure white.